International. Visitors showed great interest in the new 'Innovation4Mobility' showcase, which covered topics such as battery technology, alternative propulsion systems, hydrogen, solar technology, e-commerce and connected vehicles.
Over five days, 2,804 companies from 70 countries exhibited their products and services on 19 aisle levels and in the outdoor exhibition area of Automechanika Frankfurt.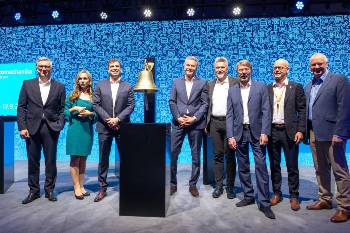 "Automechanika made two things very clear: first, even in an increasingly digital world, it all comes down to people; Talking to someone in person, visiting a stand, touring the exhibition halls, even shaking hands: none of these things can be replaced.
Second, the transformation of the industry has continued to accelerate. Fields such as digital workshop services and alternative drive systems, for example, are more important than ever.
As a forum for promising fields such as these, Automechanika will become even more important in the future, because expertise is absolutely essential for workshops and distributors to continue to play an important role," said Peter Wagner, CEO of Continental Aftermarket & Services, at the end of the world fair par excellence for aftermarket, whose last face-to-face version was in 2018.
Hence the expectation expressed days ago by the Brand Manager of Automechanika and Messe Frankfurt VP, Michael Johannes, who in conversation with AFTERMARKET INTERNATIONAL (see box) expressed his optimism for this reunion of the industry at the Frankfurt fairgrounds.
"I must admit that we have never had so much content from the fair and never before have we had so many applications for the Innovation Award, which shows us that Automechanika Frankfurt, which is the leading platform for the automotive aftermarket, certainly needs our customers and they are very happy," he said, aware of the high expectations around the return to face-to-face of this event.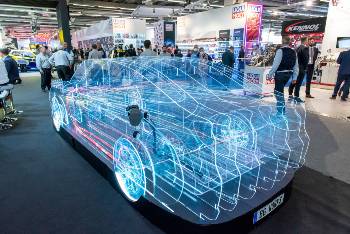 Already the versions of Ho Chi Minh, Istanbul and Mexico had set the bar high. However, the 92% level of satisfaction reported by the surveys at the end reflected the good feelings of the 78,000 visitors from 175 countries as they passed through the exhibition space of the German city. He gave an account of the issues on which the industry has set its sights in recent years: the increase in digitalization, remanufacturing, alternative propulsion systems and electromobility.
New knowledge
For the first time, more than 350 events were offered, including presentations from new market entrants and free workshops for automotive professionals.
"In these turbulent times, the industry needs new knowledge and new ideas. After all, the goal is to ensure that everyone can enjoy the safest, most sustainable and environmentally friendly mobility in the future," explained Messe Frankfurt Managing Director Detlef Braun.
Michael Johannes himself, in an exclusive interview, highlighted knowledge transfer as one of the main themes of Automechanika Frankfurt. Hence, he outlined the importance of the lectures, debates and presentations given as part of the Automechanika Academy program.
"We have so many workshops and you have the best professionals showing trainees or participants how things can be solved," he said. "The industry is moving so fast, it's changing so fast ... You have to learn, you have to go with the challenges, with the disruption, with the digitization of the industry."
Automechanika Academy focused on four stages: Future Workshop 4.0, Bodywork & Paintwork and Classic Cars, Car Wash & Care and Detailing and Innovation4Mobility. The latter brought together experts and speakers lecturing on alternative propulsion systems, electric mobility, digitalization, e-commerce, solar technology, connected vehicles, hydrogen, battery technology, among others.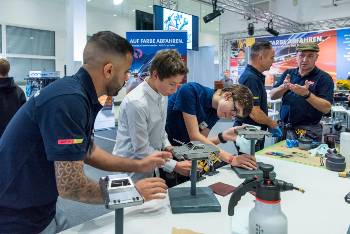 In turn, the organization was surprised by the number of young visitors who attended the trade show to learn more about the training and career opportunities offered in the automotive aftermarket.
This year marked the first time that the newly established association Talents4AA, a non-profit organization that aims to attract talented specialists and newcomers to the automotive aftermarket, appeared at Automechanika Frankfurt.
His appearance was a great success: the association significantly increased its membership list during the five-day event.
Talents4AA Secretary General Stéphane Freitas said: "The trade show was an excellent networking opportunity and the association received excellent feedback from its industry members.
"ADI, Bilstein Group, Continental, Misfat Group, NRF and SKF are some of the companies that officially joined the Talents4AA initiative during Automechanika Frankfurt. I am sure we will welcome many more new members after the fair ends," Freitas added.
Innovation and sustainability
The winners of the Innovation Awards were chosen from a total of 133 candidates. The products and solutions presented were evaluated by an international panel of 14 experts. They examined several criteria, including degree of innovation, cost-effectiveness, user-friendliness, functionality, relevance to the aftermarket, safety and quality, as well as contributions to environmental protection and sustainability.
As Messe Frankfurt Senior Vice President Stephan Kurzawski said at the award ceremony: "Innovations are the focal point of Automechanika. Over the next few days, more than 2,800 exhibitors will present their latest products and services, many of which are world firsts. In recent years, new smart products and solutions have been developed at an astonishing rate. This once again highlights the wealth of innovation on offer in the international automotive aftermarket."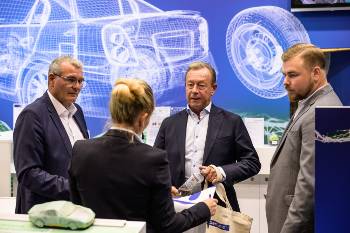 This year's award-winning products revealed a clear focus on digitalization, new mobility and sustainability. Winners included smart solutions for shops and automotive technology, including an app that allows you to find and order spare parts quickly and reliably, compatible online systems for damage diagnosis, and a Bluetooth color scanner that can identify colors and use a datable to supply the right formula to match paint in seconds.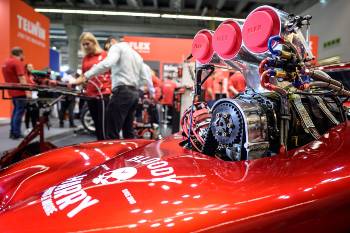 Award winners included a fast-charging station with a maximum power output of 240 kW and a system to reduce braking torque.
The German company GelKoh GmbH participated in the trade fair for the first time this year. It won both the Innovation Award in the Workshop and Service Solutions category and the Green Award, to honor the most ecologically sustainable innovation among the products presented, thanks to 'LiBa Rescue', a recovery system for electric cars that helps conserve resources.
Markus Kohten, Technical Director of GelKoh GmbH, said: "The trade fair was very good for us. We were able to meet with many of our clients here, including major corporations like insurers, car dealerships, recovery companies, even people from the fire brigade – 90% of our target groups, in other words. We are very particular about the trade shows we participate in, and we are already considering participating in the next Automechanika."
In the words of the Brand Manager of Automechanika and Messe Frankfurt VP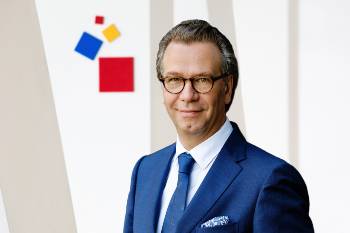 On the effects of the pandemic, the war in Ukraine, climate change, the energy and supply chain crisis in the auto parts industry
Of course we have a lot of problems in the world and you mention them: it's not just the pandemic, it's not just the war between Russia and Ukraine; It is also inflation in different countries and currency deflation, in addition to major problems in the supply chain. Therefore, there are many challenges not only for the automotive aftermarket.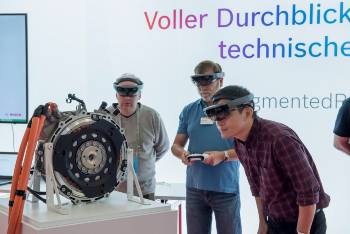 That said, many companies try to develop new products. There is also a lot of digital business, and I think if you come to Automechanika Frankfurt you will find many new solutions to the different problems, the different challenges that we have, and this is exactly what the industry needs.
About the industry in Germany
I think that, in general, Germany's automotive aftermarket is doing well. At least the market numbers are showing us that companies are making money.
In the aftermarket, of course, we said that there are many challenges and there will be winners and losers, and companies that cannot adapt to certain standards to be innovative. Surely there will be more difficulties in the future to measure with the speed of the market.
About nearshoring and its effect on Latino markets
The automotive aftermarket industry is a globally acting industry and over the past few months, and last year, we learned how important it is to be part of the world market because of production in different countries, development in different countries, needs in different countries.
They have to adapt to the situation and I always said that countries like Mexico, or even South America, can adapt to the challenges of the automotive aftermarket and industry.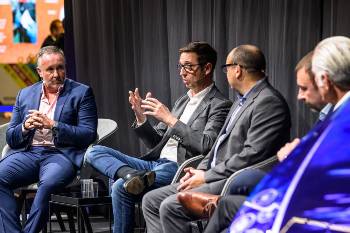 But I especially believe that when we talk about Automechanika Frankfurt, we are not referring to an event purely for Europe to showcase its products to Europe. Automechanika Frankfurt has always been the leading trade fair for doing business with different regions of the world, different countries.
Hence, a lot more business has been done in the past between, say, South America and South Africa, or Brazil and China, and these meetings and these businesses have been held in Frankfurt. So when we talk about Frankfurt Automechanics, it's really important that companies understand that they're not just serving the German or European market.
In Frankfurt everyone is gathering, with about 70 countries exhibiting and we don't know how many countries will come as a visiting nation. In 2018 we had 181 countries; human beings who came from 181 countries to Frankfurt.
If you have a new product, if you develop something, then it is certainly necessary to show your product. It is better to come five days to Frankfurt and show your product than to try to travel five months around the world and try to explain and sell it.
On the commitment to sustainability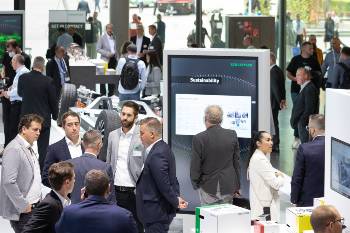 For companies involved in the aftermarket industry for their products, it becomes really vital that they go green at a certain point.
This is a political will (Green Deal), but it is also a kind of mentality these days that we have to understand that we have to do something for our planet; Otherwise, we will all suffer.
So, it's not just a modern theme or slogan for us; it is really important how we, as Automechanika Frankfurt, show ourselves as part of the market as a neutral platform. We are doing a lot of things to become carbon neutral.
We are doing a lot to make our shows sustainable, as our customers are doing the same in the automotive aftermarket; it is not only their products but also the companies that, at least here in Europe, are trying to become increasingly sustainable.