United States. AAPEX 2023 announced the winners of the new product and new packaging showcases during an awards ceremony at The Venetian Expo in Las Vegas.
To qualify for the 2023 judging process, products and packages had to have been new and made their debut at AAPEX 2023. This year, a total of 183 products and 23 packages were qualified for evaluation.
The products and packaging were evaluated through the digital copy of Product Plus magazine, which was sent to more than 23,000 registered buyers.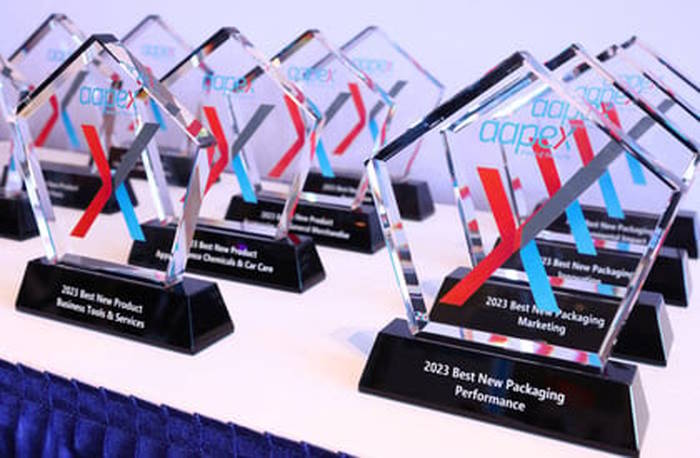 The winners of the new product showcase were:
Accessories & General Merchandise: Budge Industries, LLC, Hail Jacket
Automotive Appearance & Care Chemicals: Scrubblade Inc., Scrubblade Glass Cleaner.
Business Tools & Services: Triadex Services Inc., Plastic Postcard.
Chemicals, Lubricants & Filters: ITW Global Brands, Permatex Silicone Brake Lubricant.
Hards: SpryJump, LLC, SMART-SLI.
Safety & ADAS: HELLA Automotive Sales, Inc., HELLA BLADE Auxiliary Lights.
Technology and electrification: Car Keys Express, Universal EZ Installer.
Tools & Equipment: Lincoln, a brand of the SKF Group, Mityvac MVA6853.

The winners of the New Packaging Showcase were:
Environmental Impact: Scrubblade Inc., 2-pack Scrubblade.
Innovation: Lubrication specialties, measurable bottle for capped diesel systems.
Marketing: Highline Warren, LLC, Rain-X label and packaging updates.
Performance: Berryman Products, Inc., B-12 Chemtool Thru-Rail Fuel Injector Cleaner.
Protection: Schaeffler Group USA Inc., Schaeffler Hub and Wheel Bearings.
Paul McCarthy, president and CEO of MEMA Aftermarket Suppliers, and Bill Hanvey, president and CEO of the Auto Care Association, presented the awards.