United States. Speedway Motors, a manufacturer, retailer and distributor of high-quality automotive parts and racing products, promoted Josh Durham as Chief Financial Officer and Jeremy Orlowski as Chief Purchasing Officer.
Josh Durham joined the Speedway Properties team in 2021 and brings more than 23 years of finance experience to his new role as Chief Financial Officer of Speedway Motors.
Prior to joining the Speedway Motors team, he served as vice president/controller at Nebraska Book Company and senior financial analyst at Johns Hopkins University School of Medicine. He graduated from McDaniel College, where he earned his bachelor's degree in economics and business administration.
"Josh brings a wealth of knowledge and experience to our team. He's an incredible leader, and we can't wait to see what his tenure brings," said Betsy Grindlay, vice president of people, purchasing and marketing operations.
"We are also delighted to promote Jeremy Orlowski to the position of Director of Purchasing. He will work directly with Josh and liaise with many departments as we continue to modernise our buying process."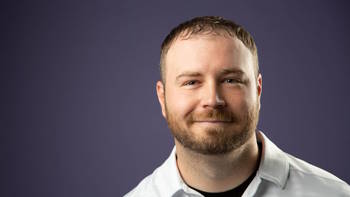 Jeremy Orlowski joined the Speedway Motors team in 2007. He has held various roles within the company as he has progressively grown in his career from outbound inventory to a variety of positions on the web team and now as Director of Purchasing. He graduated from Bellevue University, where he earned his bachelor's degree in marketing management.