International. Cabin air quality is a vitally important issue for those working in the mining industry, including drivers tasked with transporting materials. In these cases, a pressure and CO2 monitor in the cab can save lives.
The Sy-Klone brand, a producer of pre-filters and engine filters, as well as industrial filtration products, indicated in its 2021 Air Filtration Trends and Best Practices for Industrial and Heavy Equipment publication that it was relevant to ensure the selection of a cab air quality system that works to protect operators' air quality.
In addition, he pointed out that high levels of CO2 can affect the operator's ability to think clearly, a matter with a great disadvantage, but even greater when the worker must be responsible for operating heavy machinery, which is the case of truck drivers in mines.
It could be said that, in this particular topic, a great alternative is the implementation of HEPA filters in ventilation systems. However, there is a diversity of filters and selecting the right one can be a challenge, to this is added that many HEPA filters claim to have an efficiency of 99.7% at 0.3 micrometers, but this is not a classification according to current industry standards.
This is why Sy-Klone launched the all-in-one RESPA Advisor unit, a device that will monitor cabin pressurization and CO2 levels, alerting machine operators when any of the measures go beyond the allowed limits. A solution also indicated for the drivers of the mining dump trucks, who enter and leave the mines continuously.
It should be noted that the development of the RESPA Advisor was also within the framework of the adoption of the ISO 23875 Standard Operator enclosures: air quality control systems and air quality performance tests. A standard, approved internationally in November 2020, that involves critical updates to engineering and performance requirements for operator enclosures in the mining industry.
Clean air for mining truck drivers
So, RESPA Advisor pressure and CO2 monitors give machine operators the ability to see invisible threats on industrial job sites, including dangerous levels of CO2 that, by generating a pressure drop in the cabin, can cause fatigue and loss of alertness in the operator, not counting those to health in the medium and long term that generate those respirable particles when they enter in the cabin.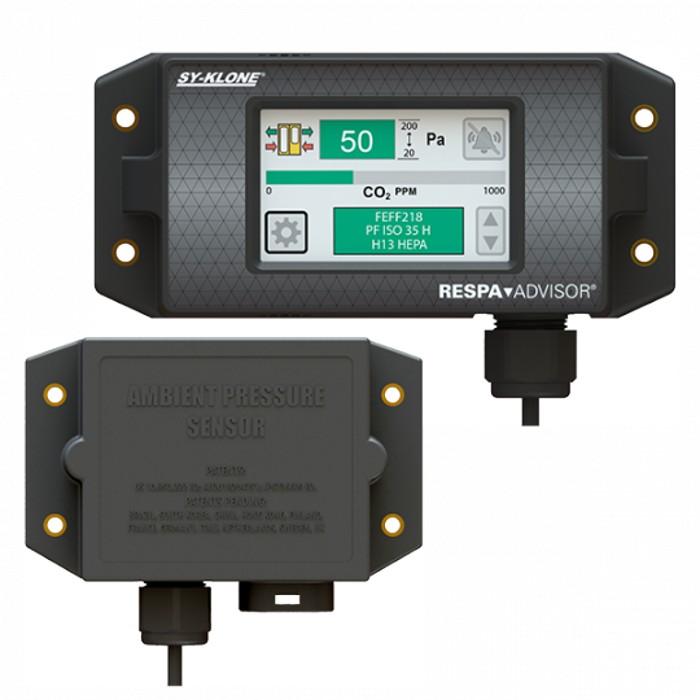 Moreover, the RESPA Advisor+ complies with ISO 23875 and is one of the only compatible monitoring solutions on the market.
Thus, this solution that allows to "see" the invisible threats in an industrial work site, includes a main monitor that is installed inside the cabin, an environmental pressure sensor that is installed outside the cabin, wiring and instructions.
Finally, among the advantages of this product are: ISO 23875 compliant monitoring, real-time information on cabin preview, integrated audible and visual alarms, its real-time CO2 monitor with non-dispersive infrared (NDRI) sensor, data download for analysis via Bluetooth to smartphones, Filter life tracking with a clear standard, customization of settings and its LCD touch screen.